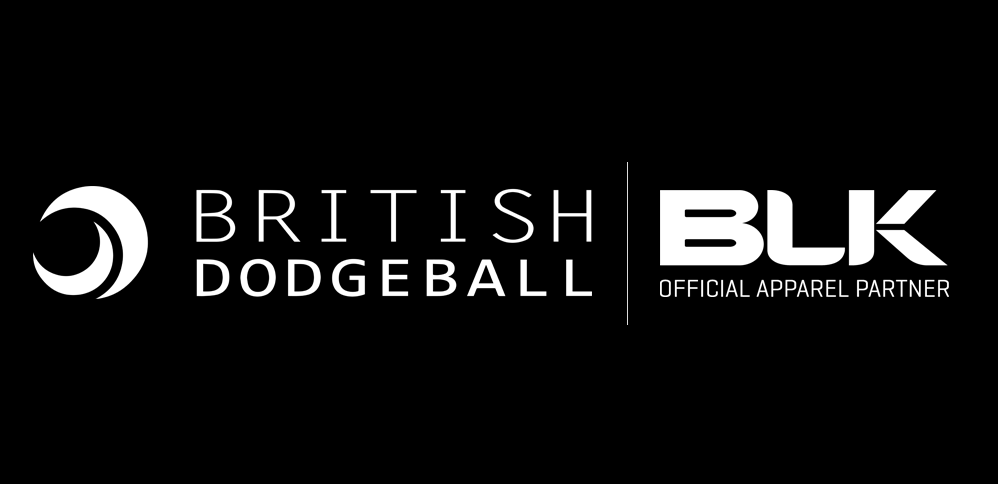 BRITISH DODGEBALL ANNOUNCES 3 YEAR APPAREL PARTNERSHIP WITH BLK
British Dodgeball is pleased to announce a new three year apparel partnership deal with Stockton-on-Tees based BLK.
The partnership will see BLK design and supply British Dodgeball with a full apparel range using the latest in fabric technology including playing jerseys and training wear.
Dodgeball arrived as a sport in the UK just over 10 years ago with only a handful of teams playing the game on a regular basis.  Currently British Dodgeball has 97 member clubs, manages 21 leagues and works with over 200 competitive teams.  Dodgeball is a key part of the School Games for primary and secondary aged children and pathways are being put into place by British Dodgeball staff and member clubs to ensure Dodgeball and its players are always progressing.
Ben Hoyle, Director of Development, British Dodgeball; said of the partnership, ""We're very excited to be forming a strong partnership with BLK that will see quality clothing for our staff and players.  We're delighted with the relationships already between BLK and British Dodgeball and can't wait to see our members in their bespoke BLK playing and training kit next season."
Richard Upshall, Chairman of RU Active, the UK, USA, Caribbean, GCC and Middle East licensee for BLK stated, "What an incredible opportunity to really show the versatility of RU Active as we take the BLK Brand to new adventures with this agreement with British Dodgeball."